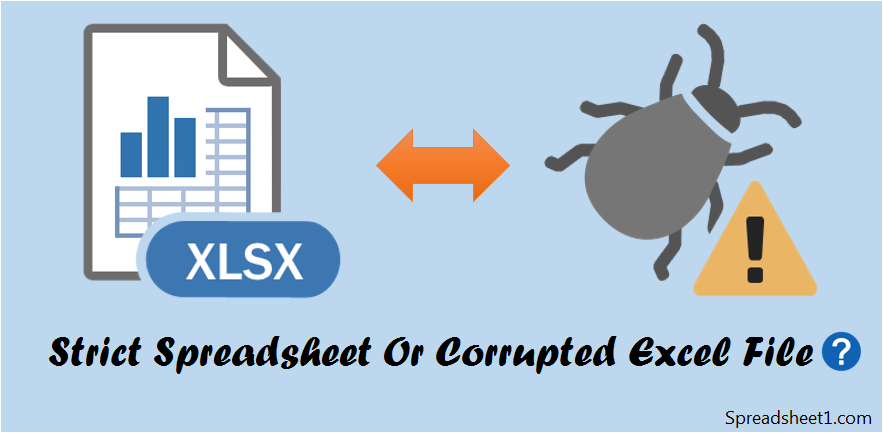 How To Tell If Your Workbook Is A Strict Spreadsheet

When you try to open a XLSX workbook in Excel 2007, you might receive the dreaded message:
file format is not valid! Is your file really corrupted? Perhaps not!


Here is what you can do to troubleshoot your workbook:
Open the file in Excel 2013 or later. If the file opens normally, then it is a Strict Spreadsheet. Verify that the file format is Strict by looking at the Save As dialog.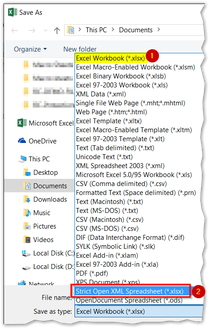 If you do not have a version of Excel other than 2007, rename your file to ZIP and open the app.xml file part in a viewer. The two tell-tale signs are: The namespace declaration for the Strict XLSX variant is http://purl.oclc.org. In addition, the workbook should have been created in Excel 2013 or later. Look at the <AppVersion> attribute. Strict XSLX workbooks cannot be saved in Excel 2010 or earlier versions.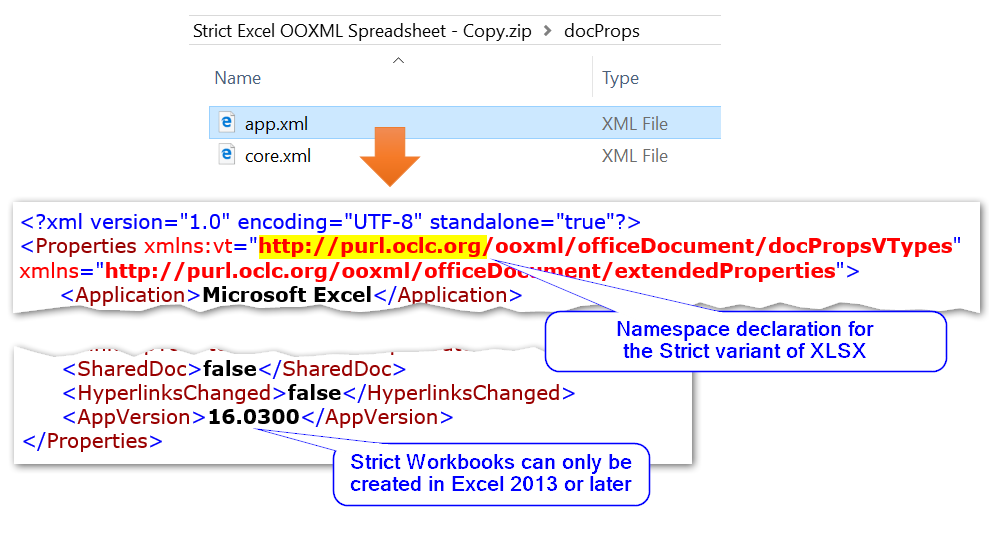 ---
Strict ISO 29500 Spreadsheets Opened in Excel 2010

When you try to open a Microsoft Office Strict Open XML workbook (.xlsx) in Excel 2010, a document (.docx) in Word 2010, or a presentation (.pptx) in PowerPoint 2010, you may receive the following error message and you may not be able to open the file:

This file was created by a newer version of Microsoft Excel and a converter is needed to open it. Do you want to download the converter from the Microsoft Office Web site?


---
Useful Resources