---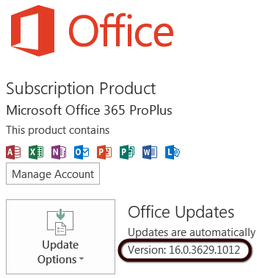 Office 16 Consumer Technical Preview opens up to the public. At
Microsoft's Connect site
you can simply sign-up and acknowledge a non-disclosure agreement to get access to the Office 16 download page. An existing Office 365 subscription is required.
Something I had noticed is that Office 16 is shown in Start Menu in a Office 2013 folder (version 15) and all apps are renamed as such. Don't worry, actually is version 16 and you will notice it after running for the very first time.
6 May 2015 update
If you don't have an Office 365 subscription, you can download a trial version of Office 2016 Preview here:
https://products.office.com/en-us/office-2016-preview#howToGet
Product key for the Office 2016 Preview
NKGG6-WBPCC-HXWMY-6DQGJ-CPQVG
The Office 2016 preview will expire only when the final version of the software is released. You can send feedback to Microsoft by clicking the smiley face icon in the top right corner of any Office app. You c
annot use the Office 2016 Preview side by side with Office 2013.