Because Sometimes We Forget!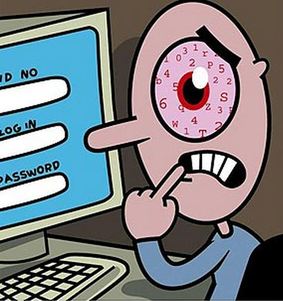 Have you ever faced the problem of a lost or forgotten password ? Or has someone left your office and you want to know how to reset password for the Excel workbooks left behind?

You have just found your Excel workbook in the labyrinth of the corporate network and you are in urgent need of making changes to it. You open the file, only to discover that the sheets and workbook structure are password protected! You realize that password recovery advise is needed asap.

You have forgotten the password or perhaps the spreadsheet was created several years ago and the workbook author has left the company. The only solution to get access to a shared workbook is to crack the password.

You are at the right place, because an Excel Password Protection Remover FREE add-in is available!

Office 2013 has silently introduced security changes in order to strengthen Excel protection against hacking. This free Ribbon VBA add-in can remove password protection from closed workbooks in any Office version from 2007 or later almost instantly!

---
---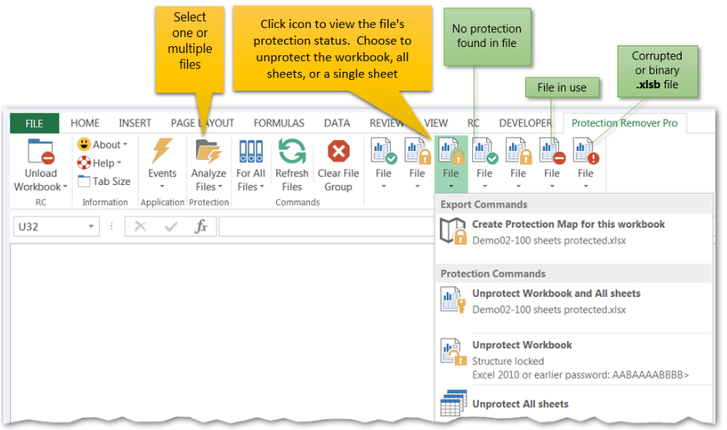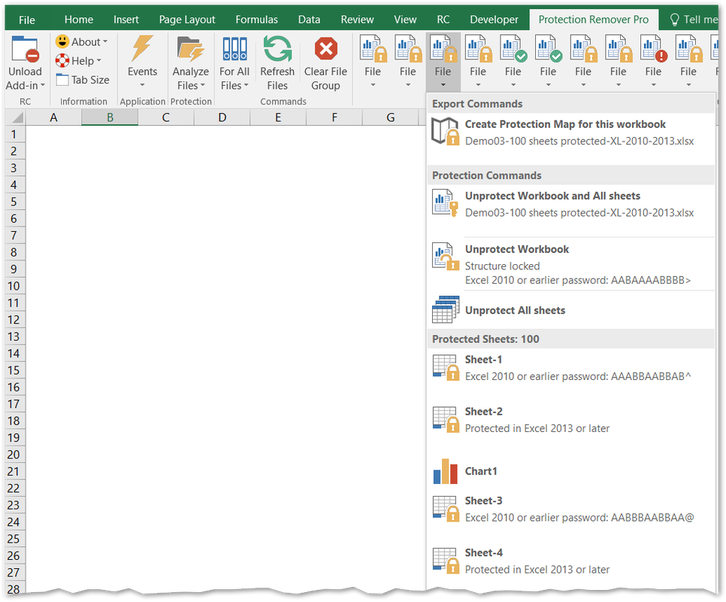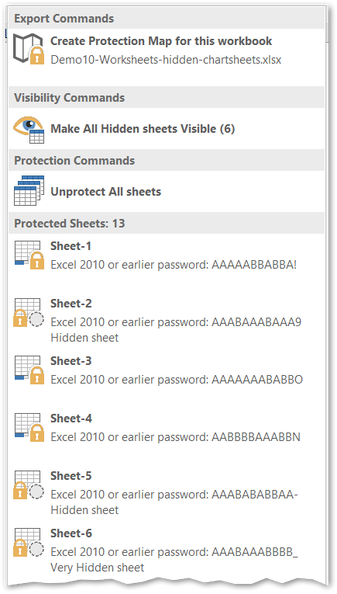 ---
Here is a summary of features:
Excel worksheet, chart sheet, workbook structure and shared password removal


Ultra-fast password hacking from closed workbooks: approx <1 sec per 100 sheets!


The add-in is written in VBA (xlam) by the Spreadsheet1 team.


The add-in works in Excel 2007 and in both Excel 2010, 2013, 2016 x32 and x64 bit versions


User-friendly Excel 2007-2016 dynamic ribbon user-interface powered by the Ribbon Commander framework


Strong Excel 2013-2016 passwords can be removed, as easily as weak 2007-2010 passwords


No need to enable and run macros in suspicious workbooks with hidden sheets. Hidden sheets can be made visible in closed workbooks even without removing protection!


Sheet protection, workbook and shared protection can be cracked from multiple files in a single operation
If you are technically minded, further details about Excel passwords can be found in these articles: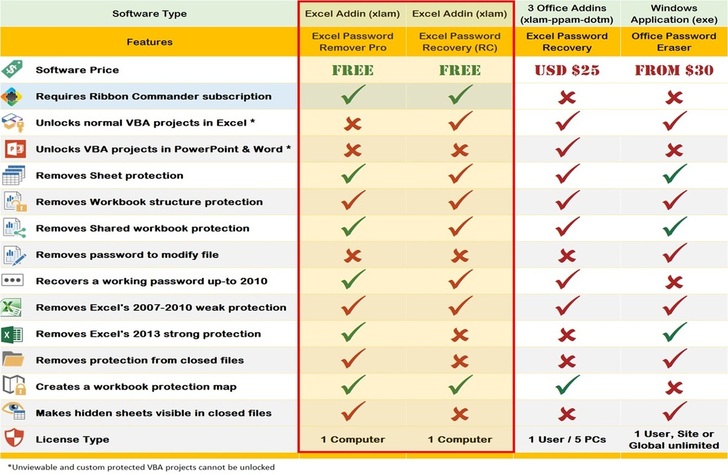 ---
Caution: What The Software Cannot Do

Binary XLSB

or

legacy XLS files must be saved in XLSX or XLSM file format before being unprotected.
Lost file-to-open passwords cannot be cracked due to advanced AES encryption used by Excel 2007 or later. However, encrypted files can be decrypted without being opened in Excel using known passwords.

---
Why Is This Add-in Better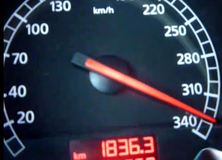 Our add-in has been
optimized for speed
in several ways, so you don't have to unprotected your Excel 2007-2016 sheets during lunch breaks or leave your PC switched-on overnight!
Please use the samples files provided to test for yourself.
In addition, the protection status of multiple closed workbooks can be analyzed using dynamic Ribbon menus.
---
---
Frequently Asked Questions

Which Excel password cannot be removed?
Forgotten Excel file-to-open and modify passwords cannot be removed by this add-in.
Is the functionality restricted in any way?
The add-in does
not
expire.
Both personal and commercial uses are permitted.
Is the add-in really free?
The add-in is provided for free, on an 'as-is' basis.
A free trial or a paid subscription to the
Ribbon Commander framework
is required.
Please join our
mailing list
,
if you would like to be notified about future updates and new Excel add-in releases.
In which MS-Office Excel versions can the add-in be run?
This add-in can be used with Excel 2007 or later. It has been tested in Excel 2010, 2013, 2016 x64-bit too.
Can I review the VBA source code or create derivative works with it?
No, the VBA project is locked. However, we may provide the source code for a fee upon request and allow derivative works for use within your organization. Please
contact us
for more details.
How can the add-in tab be removed from the Excel ribbon?
Just exit Excel or the Unload Ribbon button, after you have finished cracking passwords or click 'Unload add-in'. The add-in will unload automatically and will not appear again, unless loaded by the user as described above.
---
Please click button once to download the FREE Excel add-in & workbook samples
This next-generation VBA add-in is powered by the
Ribbon Commander framework
(RC)
---
Additional Password Removal Software